september 23, 2007
Punkturpunkturpunktur.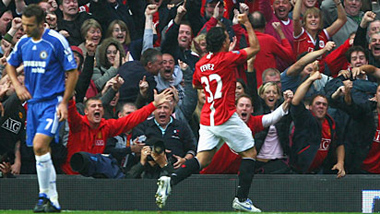 ArgentÝska undri­ ßtti ekki Ý vandrŠ­um me­ a­ s÷kkva Chelsea. ŮvÝlÝkur dagur! Svo var vÝsindafer­ hjß t÷lvunarfrŠ­in÷rdum upp Ý vinnu ß f÷studag. Og Ý ■etta skipti var Úg ekki fulli hßskˇlaneminn heldur fulli vinnukallinn. Sřra.
**
Black Ki-Ki-Kids. Afskaplega hressir svartir (og hvÝtir) krakkar.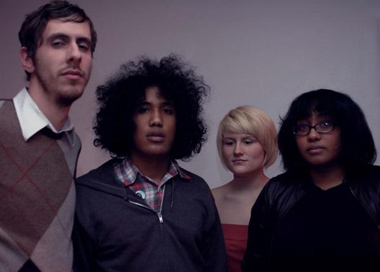 Black Kids - I'm Not Gonna Teach Your Boyfriend How To Dance With You [mp3]
Black Kids - Hit the Heartbrakes [mp3]
**
White Williams. Ůetta er magna­ st÷ff! MŠli hiklaust me­ hlustun!
White Williams - Smoke [mp3]
White Williams - New Violence [mp3]
**
Boys Noize aka Alexander Ridha var a­ gefa ˙t s˙perfressh st÷ff. Platan Oi Oi Oi ˇmar ˙r eplinu.
Boys Noize - & Down [mp3]
Boys Noize - Oh! [mp3]
**
Ball÷­u-Syntha-Pop frß Secret Handshake. Teki­ af pl÷tunni One Full Year. Ůetta er ß grßu svŠ­i.
The Secret Handshake - Summer of 98 [mp3]

Bl÷÷ga­ ■ann 23.09.07 18:25 |
Kommentar (2)