j˙nÝ 04, 2010
MAYBE, BABY.
Shiii. Hiti. F˙ssball. Sviti. Kvennaljˇmi. F÷studagur.
**
Ohhyeah! ╔g er b˙inn a­ bÝ­a eftir ■essari EP pl÷tu Ý ofvŠni, Vision Tunnels. Alla lei­ frß Ohio. ╔g er einmitt b˙inn a­ lofa heimsŠkja stˇrvini mÝna, Ben og Jessicu, ■anga­ (■egar gˇ­u tÝmarnir r˙lla). En nˇg um ■au. Brothertiger. (g)lo-fi og ßvanabindandi syntha-popp me­ awesome eighties-fnyk. SUMAR.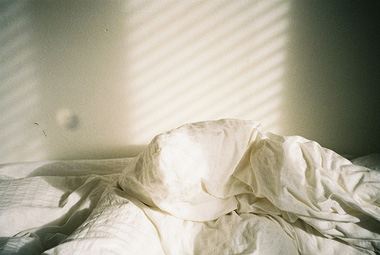 Brothertiger - Summer House [mp3]
Brothertiger - Lovers [mp3]
**
The Drums. Fj÷lm÷rgum sj÷-tommum og ep'um seinna gefa The Drums ˙t sÝna fyrstu pl÷tu. NŠstkomandi mßnudag nßnar tilteki­. Sß ■ß ekki ß airwaves en skildist a­ ■a­ hef­i veri­ frekar miki­ meh. En ■a­ er helvÝti gott SUMAR Ý ■essu. Krˇkar og kimar.
The Drums - Let's Go Surfing [mp3]
The Drums - Book Of Stories [mp3]
Bl÷÷ga­ ■ann 04.06.10 15:02 |
Kommentar (4)