júní 22, 2009
Plans.
Hei! Stuð! Sviti og hiti! Búinn að vera rúmliggjandi þessa helgina og hlustað grrrimmt á tigermilk og glápt á vidjó. Það verður því fátt um hress orð í þessari færslu. En uuu. Já. Sá loks Persona eftir Ingmar Bergman. Helvíti intensív og mögnuð í svitamókinu mínu. Bibi Andersson hress. Og Tigermilk. Og The Pains of being Pure at Heart. Gott stöff.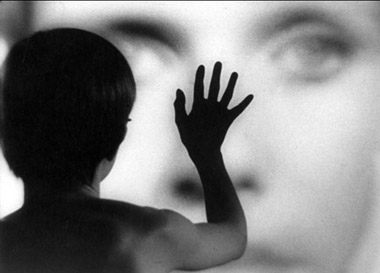 Belle & Sebastian - I don't love anyone [mp3]
Belle & Sebastian - My wandering days are over [mp3]
The Pains of being Pure at Heart - Young Adult Friction [mp3]
The Pains of being Pure at Heart - Come Saturday [mp3]
**
Smá hressleiki. Nýtt frá Zeigeist. Og The Golden Filter að fara kíkja á airvawes. Jájájá. Svakalega hresst allt saman.
Crystal Fighters - Xtatic Truth (xtra loud mix) [mp3]
La Roux - In for the kill (lifelike remix) [mp3]
The Golden Filter - Solid Gold [mp3]
Zeigeist - Chasing Your Shadow all Around the World [mp3]
**
Reunion. Fór á 10 ára árbæjar-gaggó-reunion um daginn. Haldið í sal fyrir utan mosfellsveit og fyrstu rútur í bæinn um 2:00. Vægi vandræðaleika fyrirfram var um 45%. Hann fór upp í 92% þegar ég rölti inn og sá að það var búið að dreifa smokkum og sleipiefni vandlega yfir öll borð. Jájá. Það er hressleiki.
**
Smá iiindí haa! Nýlegt dót. Því ég er svo hress og svona. Hressasta blöög frá upphafi. Little Big Adventure er sænsk og mónótóna. Og svo nýtt frá Radio Dept. Og svo Birdie. Og svo ekki meir.
Little Big Adventure - Happiest Times [mp3]
Birdie - Let Her Go [mp3]
The Radio Dept. - David [mp3]
**
Nýtt uppáhalds er stúlkna-tríóið Grass Widow frá San Francisco. Hrátt, grípandi og geeeeðveikt! Tekið af demo cd-r sem ég var heppinn að komast yfir. Skylduhlustun!

Grass Widow - Time Could Bend [mp3]
Grass Widow - Cut it Off [mp3]
***
Jæja. Ég ætla fara gera eitthvað að viti og halda áfram að gúffa í mig íbúfen og sólhatti. Góðar stundir.
Blöögað var þann 22.06.09 00:02